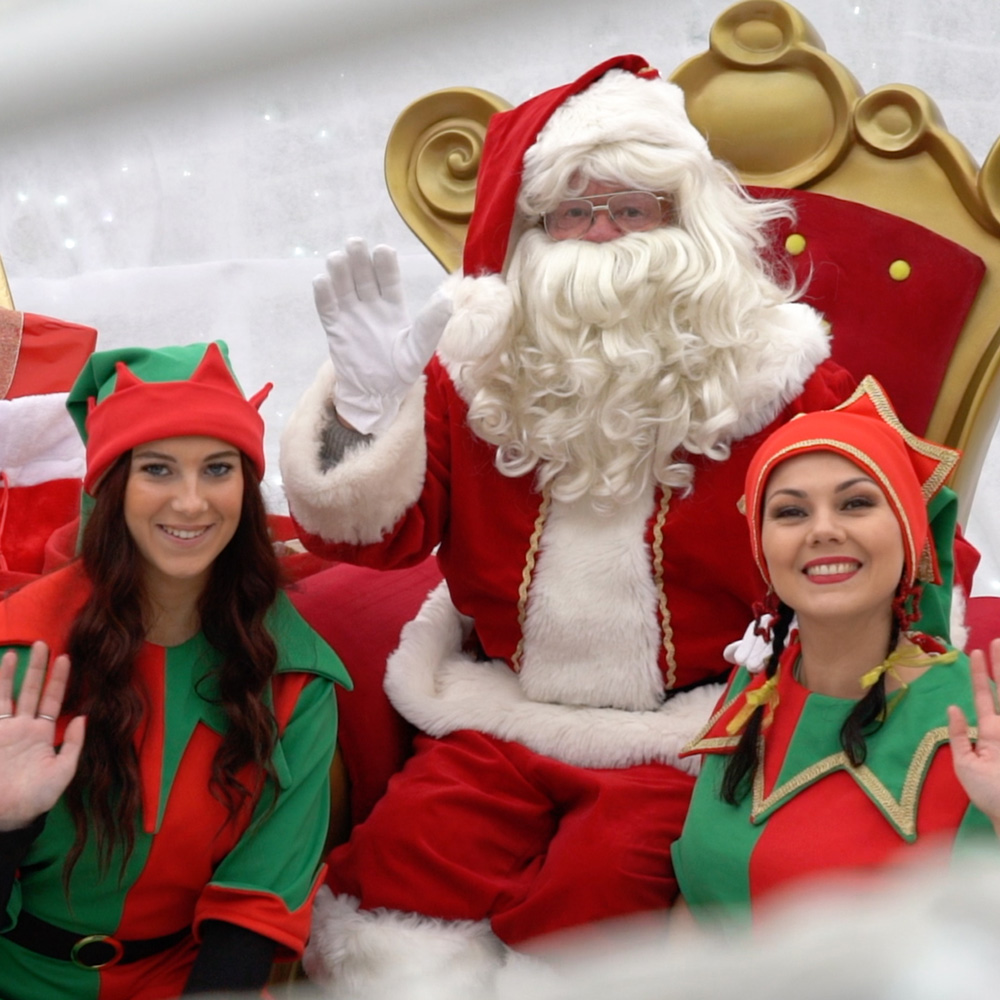 Plenty is happening at The Brunel this festive period. Come along and join us for music, entertainment and fun throughout November and December.
Meet Santa in his new Grotto, 18th November – 24th December
Open weekends only from 18th November then every day from the 7th December right up until the big day! Children will have the opportunity to meet Santa and have their photos taken, each child will receive a gift from Santa. Entry is only £4.00 per child.
Free magical Letters to Santa!
Santa will be replying to any letter with a return address posted at the Grotto over the festive period, completely free of charge! Post your letters in the centre near the Grotto.
Hunt the Naughty Brunel Elves
Our elves Elwyn and Ruby, will be causing chaos across the centre at various times during the festive period. Can you spot them?
National Elf Day 2023 for The Alzheimer's Society, Saturday 2nd December
A jam-packed day of fun in The Plaza with The Alzheimer's Society and local bakers Glamorose. Not only will Santa be here in his Grotto, but we will also be hosting an interactive Elf workshop on the 1st floor of The Plaza with stories and Elf crafting activities throughout the day suitable for all the family, completely free of charge. Local charity UKCG Helpdesk will be on the ground floor of The Plaza offering face painting for a donation towards their wonderful charity as well as getting us all in the festive spirit with carol singing near the Grotto.
Wilts and Glos Young People Enterprise, Saturday 2nd December
We are very lucky again to be hosting Wilts and Glos Young People Enterprise – a fantastic opportunity for young people from local schools to learn 'the tricks of the trade' by creating products and then selling them to members of the public.
PSG Gospel Choir, Sunday 3rd December
We are very excited to be joined by PSG Gospel Choir who will be raising festive cheer in The Plaza from 11am.
Ellendune Entertainers, Saturday 9th December
We will be welcoming Ellendune Entertainers to the centre to surprise us with an impromptu show of singing and performance. We will also be welcoming back local bakers Glamorose and UKCG Helpdesk who will be fundraising by face painting in The Plaza.
Robert Le Kyng Primary School, Wednesday 13th December
Pupils from Robert Le Kyng Primary School will be coming in to sing festive tunes in the centre.
The Ridgeway Secondary School, Thursday 14th December
Students from The Ridgeway Secondary School will be coming in to entertain the shoppers and raise some Christmas spirit.
UKCG Helpdesk, Saturday 16th December
Local charity UKCG Helpdesk with be fundraising in The Plaza offering face painting and a fabulous gift-wrapping service.
The Grinch Returns, Friday 22nd December
Look out, the Grinch is back! He will be visiting the Brunel from 11am until 4pm to spread Christmas misery and cheer everyone up!! Local bakers Glamorose will be in the centre.
UKCG Helpdesk, Saturday 23rd December
UKCG Helpdesk returns with their gift wrapping service in the plaza and offering festive face painting. You can also pick up a festive treat from local bakers Glamorose.